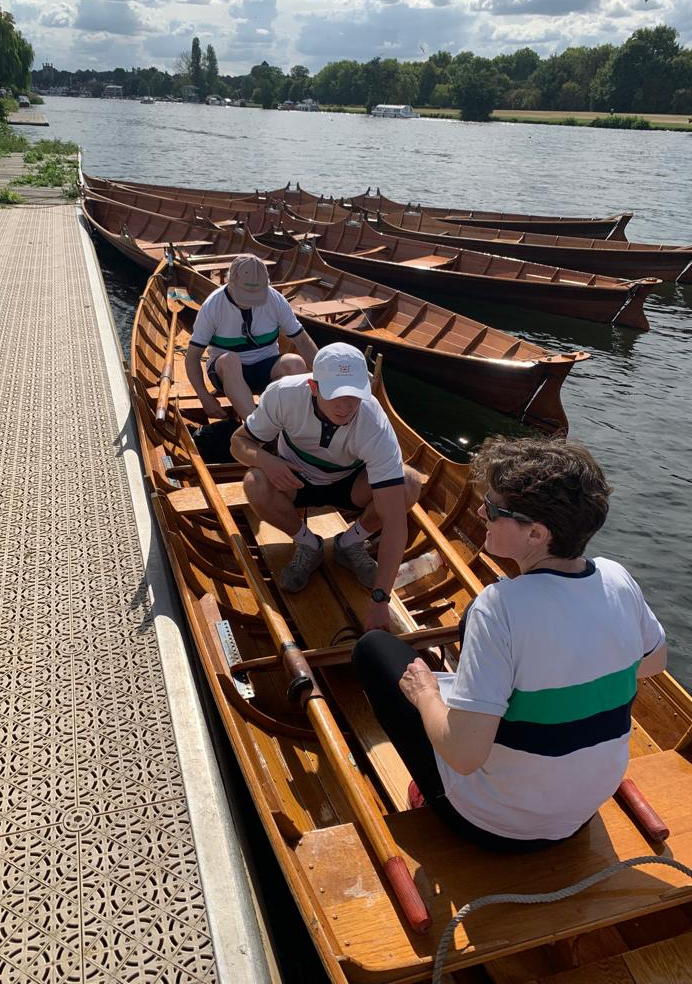 The annual Skiff Championships Regatta took place at The Remenhan Club at Henley on August Bank holiday Sunday.
WSPC were there in strength but came away with just the one win (Dave and Jo) but with some very exciting races and lots of fun.
The juniors, Elodie & Milène, did a "Roz", as they were winning, they decided to challenge themselves by throwing a blade out!
It was very much so a family day as Mike and Rowan, father and son race, raced in The Lesley Cup and only lost by a whisker in fastest race of the day.
Pete and Ray, watch this space… very good race!
What a day!!
Go Wraysbury!!!